Brooks England releases Scape Bikepacking Bags
Are you a daily urban commuter, or a weekend bikepacker, or maybe a world bike tourer? Brooks England released Scape bikepacking bags: a new and elegant line of bags and panniers. Let's take a quick look!
Scape bikepacking bags: elegance and versatility
Crafted with a purpose, to provide versatile and strong travel bags for bicycling adventurers: this is what Brooks England announced by launching Scape bikepacking bags. This brand new bikepacking and bicycle touring range of 10 travel bags comes after years of happy customers who now enjoy a comfortable saddle or elegant accessories.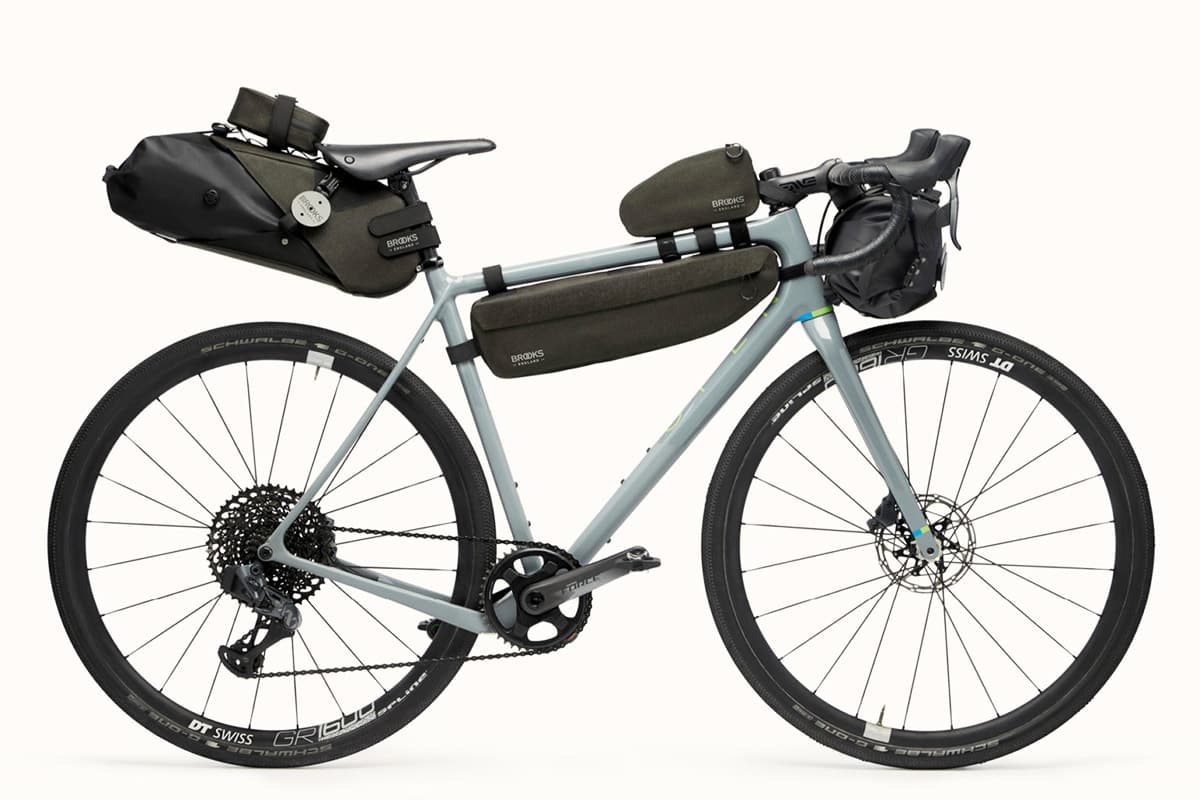 Whether you're a daily commuter, an adventurous bikepacker or a world explorer, these bags can help to store your belongings on the bike and face pretty every climate. Made of waterproof 600D polyester and PVC-free nylon with roll-top closures, sealed zips, and flaps above zippers, Scape bikepacking bags, with their adaptive and modular system, will offer the highest degrees of waterproofing and durability.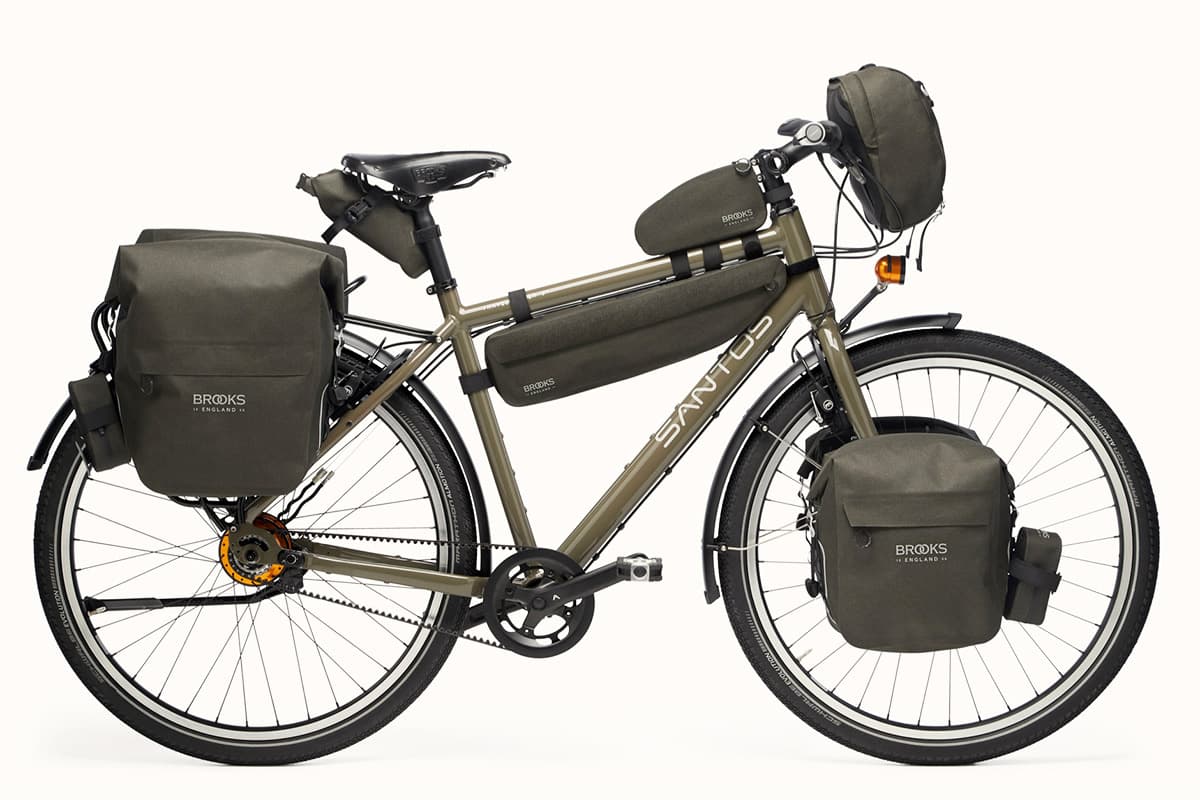 Name
Weight
Max. Load
Capacity
Size
Price
BROOKS SCAPE Toptube Bag
100 g
1 kg
0,9 L
21 x 4 x 11 cm
50 £ / 55 € / 60 $
BROOKS SCAPE Handlebar Bag
670 g
5 kg
10-12 L
16 x 35-40 x 16 cm
110 £ / 125 € / 140 $
BROOKS SCAPE Seatpost Bag
500 g
3 kg
8-10 L
40-60 x 14 x 18 cm
115 £ / 130 € / 150 $
BROOKS SCAPE Frame Bag
200 g
3 kg
3 L
46 x 6 x 12 cm
85 £ / 95 € / 110 $
BROOKS SCAPE Small Pannier
630 g
N.A.
10-13 L
26 x 15 x 30-47 cm
100 £ / 115 € / 135 $
BROOKS SCAPE Saddle Pocket Bag
70 g
N.A.
0,7 L
15 x 8 x 5,5 cm
40 £ / 45 € / 50 $
Scape bikepacking bags: Toptube Bag
A convenient bikepacking welded bag, 100% waterproof, for personal items, with a fully waterproof YKK zipper to keep your bags' contents dry.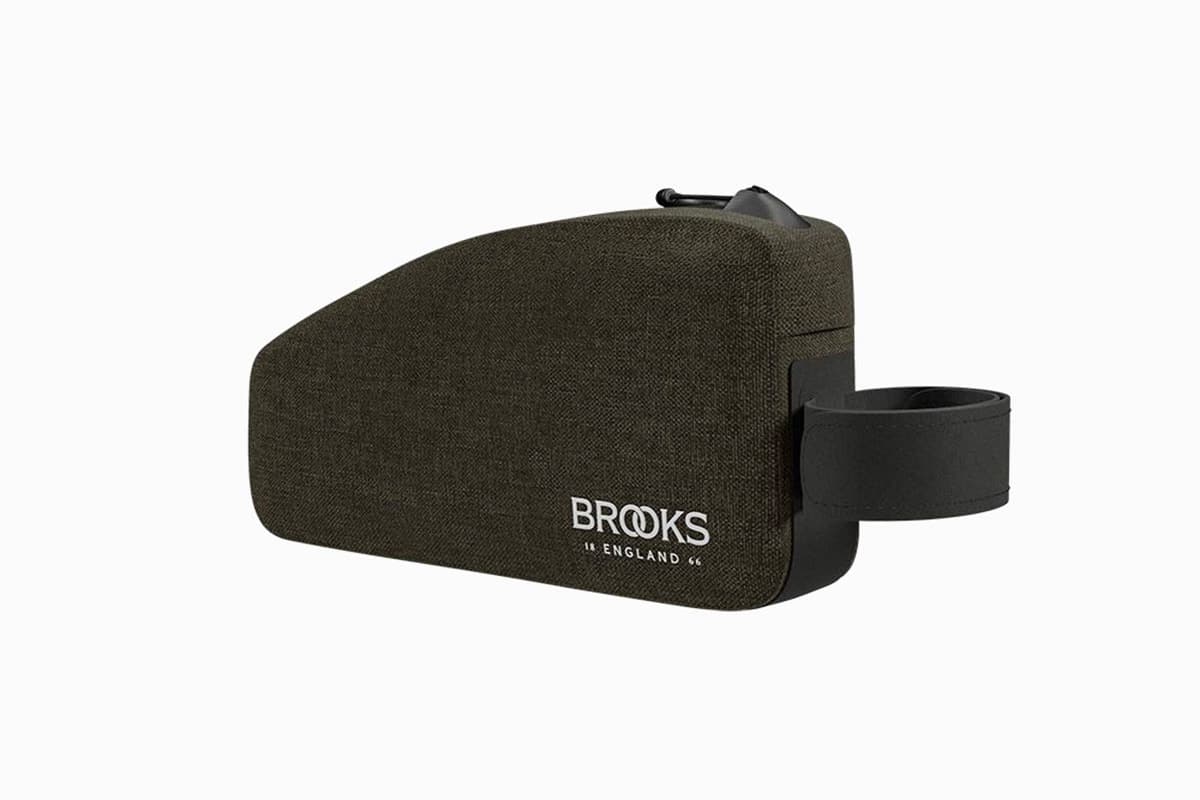 Scape bikepacking bags: Handlebar Bag
Alternative to their practical Handlebar Pouch and the Handlebar Compact Bag, this harness-system bikepacking handlebar bag provides an adjustable, superior waterproof (IPX4 certified) dry roll sack featuring two compartments.
Scape bikepacking bags: Seatpost Bag
The Scape Seatpost Bag is a saddle pack designed around a holster attachment and its own waterproof dry sack, reminding the shape of its Ortlieb, or Porcelain Rocket, or Revelate Design Terrapin brothers.
Scape bikepacking bags: Frame Bag
This elegant half-frame bag will definitely fit the majority of standard frames. Three velcro straps, 100% waterproof with 2 full length zips, ideal for bikepacking and gravel rides.
Scape bikepacking bags: Small Pannier
Brooks not only thought about bikepackers and fast commuters, but also to world travellers, conceiving this elegant - but not so capacious - waterproof roll top closure and 100% welded bag.
Scape bikepacking bags: Saddle Pocket Bag
In order to provide additional storage, you can attach this small accessory to other Scape bags or to the saddle.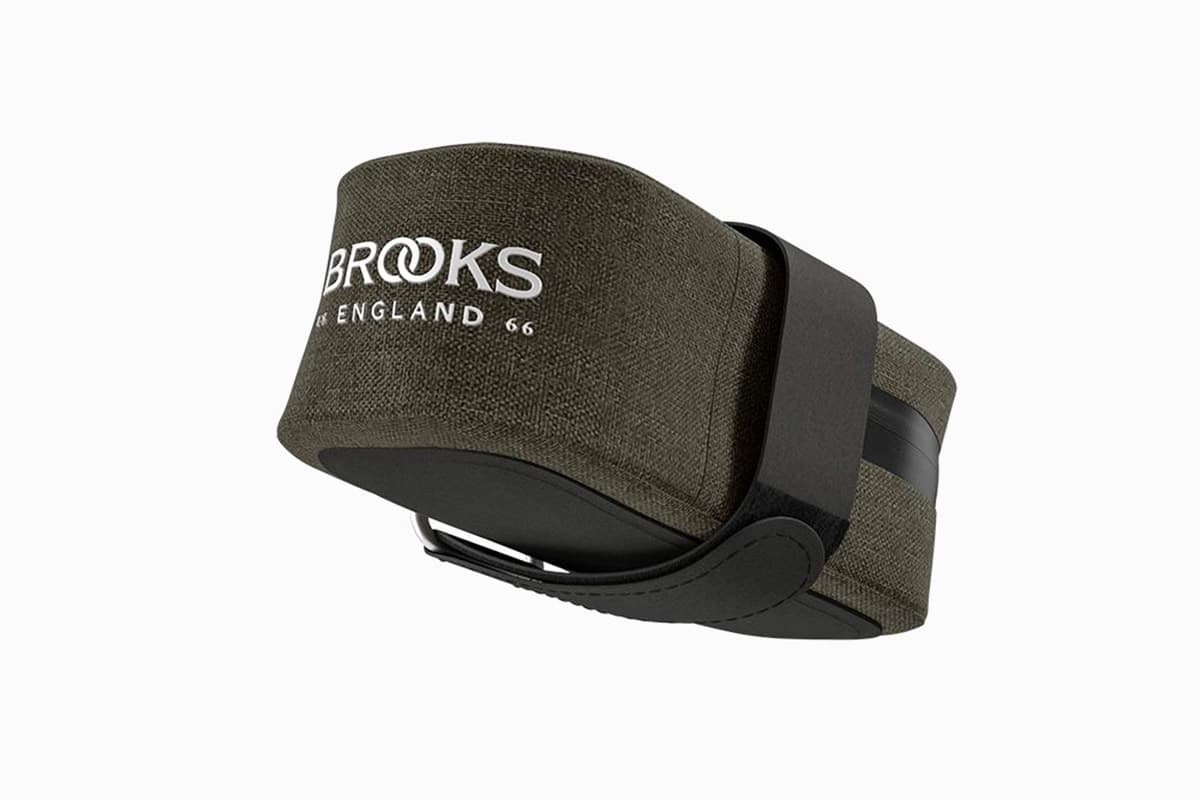 ITA - Ho 33 anni e sono piemontese, anche se da qualche anno vivo e lavoro in Lombardia. Dopo un inizio da totale inesperto in questo campo, mi sono avvicinato al mondo dei cicloviaggi e della bicicletta sempre più. Oggi posso definirmi "cicloviaggiatore", e assieme all'altra mia passione - il videomaking - non mi fermerei mai! Cyclo ergo sum, pedalo quindi sono, per cercare di capire perché andare in bici sia così bello, terapeutico, ricco... E ogni volta che provo a capirlo, non ce la faccio, e sono costretto a ripartire sui pedali!
ENG - I'm from Piedmont and I'm 33 years old, I have been living and working in Lombardy for a few years. After a start without any competence in this field, I then approached the bicycle world more and more. Today I can call myself a bicycle traveller and videomaker who would never ever stop. Cyclo ergo sum, I cycle therefore I am. I ride my bike trying to understand why it is so beautiful, rich, therapeutic. And every time I try, I do not understand it. So I must leave again...